Discover top fiddle players
On Saturday 17 April you can watch two concerts in the evening for free. Fiddle player Naomi Vercauteren forms a unique trio linked to the local music academy called De Poel. The Ionica Transylvania Project brings music from the Transylvanian tradition, with violinists Jean-Christophe Gairard & Nicolas Hazeur. Enjoy!
Concerts Saturday 17 April
Fiddler Naomi Vercauteren invites Jeroen Knapen (guitar) and Bart Vervaeck (banjo) to perform an anthology of their favorite repertoire. Especially for the online edition of Fiddlers on the Move, they make up this ensemble, knowing one another as teachers at the music academy De Poel in Ghent. In this unique line-up they play a nice blend of their own compositions, local traditional tunes and Irish music.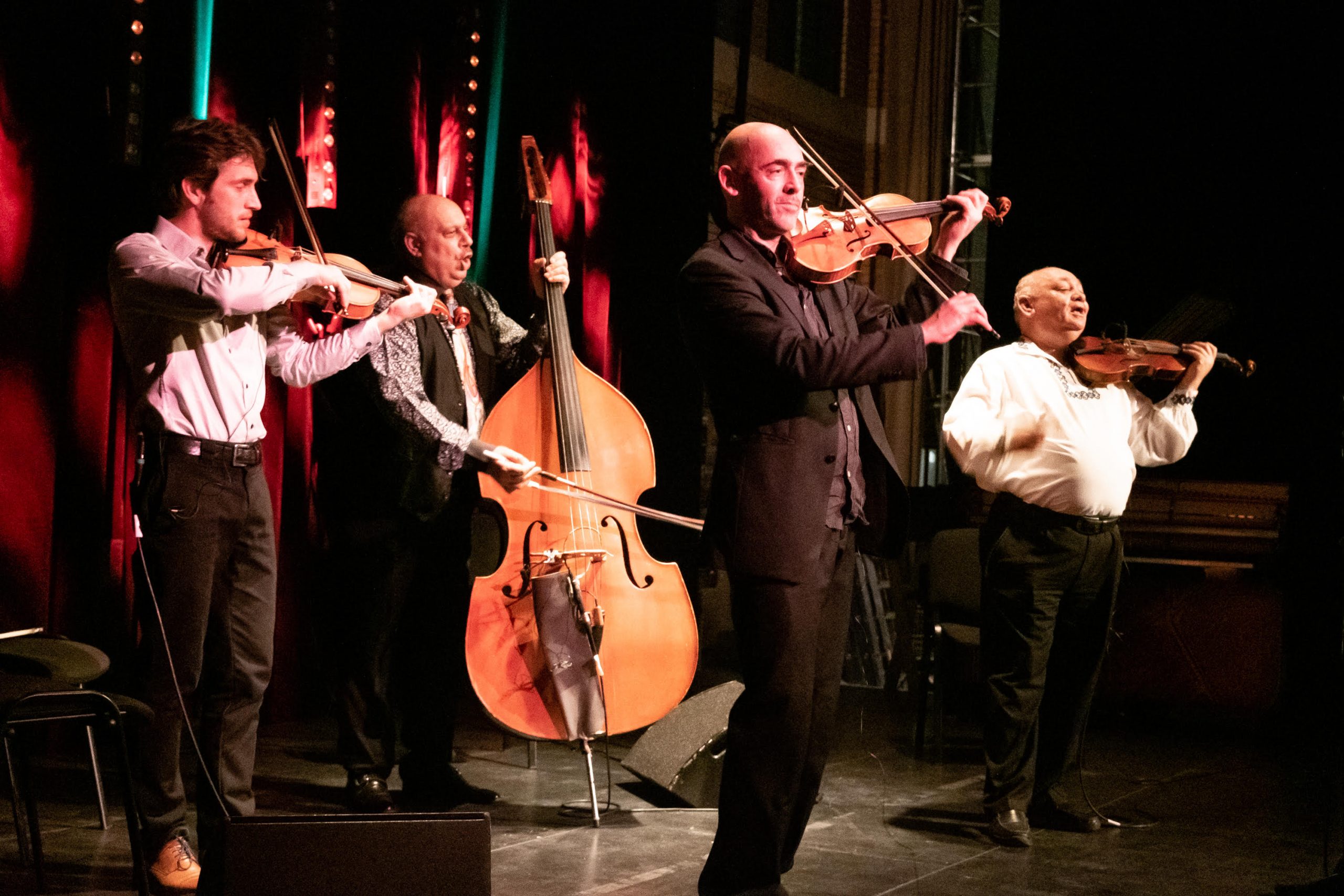 Ionica Transylvania Project
French fiddle player Jean-Christophe Gairard presents a new version of his Transylvanian repertoire collected between Beica de Jos and Sancraiu in Romania. Inspiring music handed down by his friends and teachers Marcel Râmba and Tcha Limberger and from the repertoire of legends like Alexandru Titrus or Tibi Gheza. He's accompanied by Benjamin Clément on guitar, Zoli Kekenj on double bass, Nicolas Hauzeur on second violin and Jérémie Benichou on bratsch.
concert realized in collaboration with Kopanica vzw and support of the Flemish government.